NEW RESTAURANT OF THE YEAR
in White Guide Denmark 2020
Click here for more info (in Danish)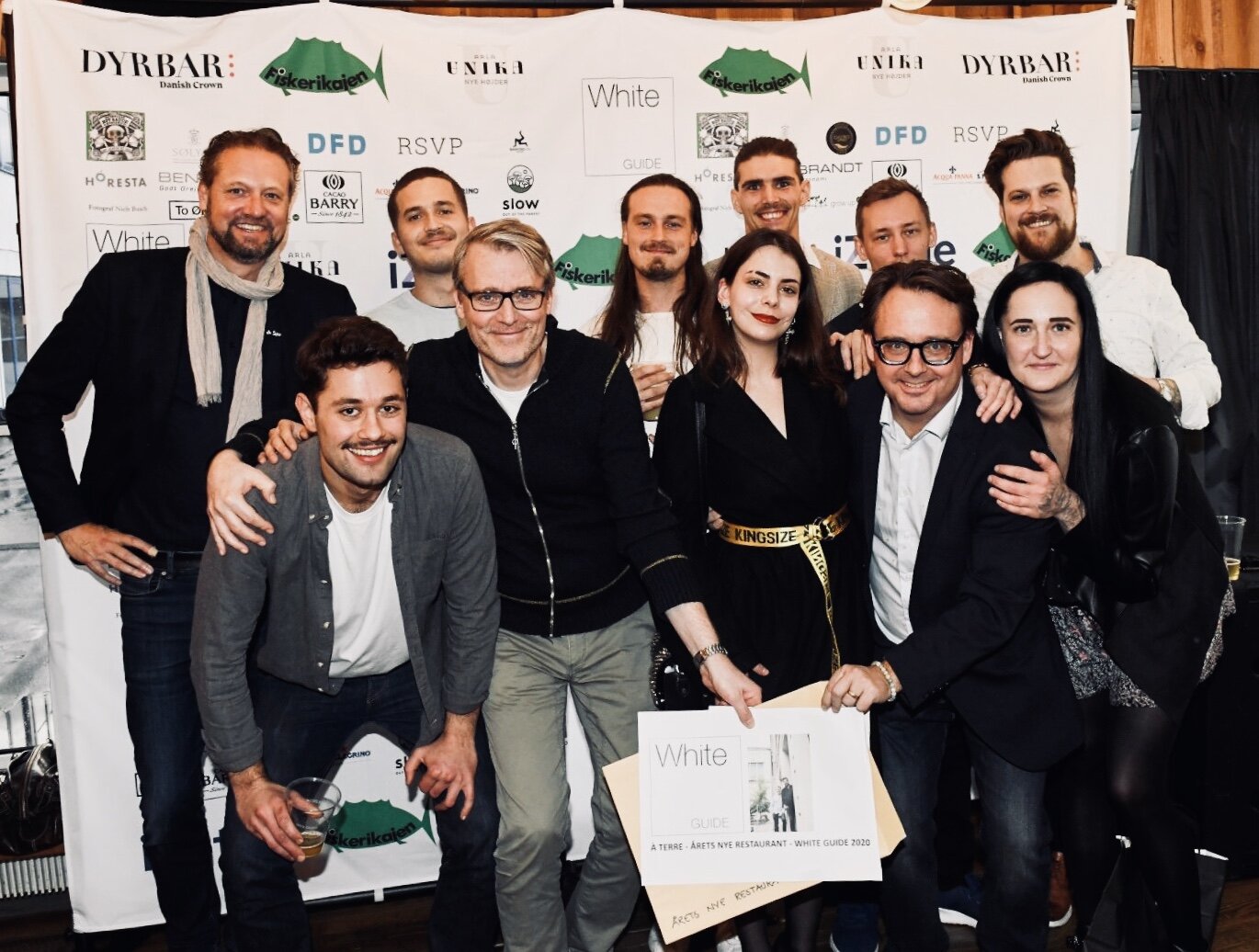 THE ROCKET BROTHERS…
Restaurant à terre is owned and operated by the brothers Yves Le Lay and Kasper Langkilde, who previously have collaborated and created success on the gastronomic scene of Copenhagen.

Yves is the chef de cuisine, with experience from some of the finest establishments in Denmark and abroad. He has developed an individual style and signature, always with base in the absolute best products, cooked and shaped with high technical quality and a playful curiosity for new flavours and textures.
Kasper is driven by his great passion for wine and travels near and far to learn, taste and discover new varieties. Closest to his heart is Piedmont, Priorat and Burgundy. He thrives on finding the right wine for the guest and doesn't helm until satisfaction is reached.
Together they were recently the driving force behind NÆRVÆR, one of the most successful wine bars and restaurants in Copenhagen. Now they are eager to invite you into an even more personal space. Set in a cosy atmosphere, the ambitions are high, and the keywords are presence, attentiveness, and personality.
We kindly inform that pricing and content of the menu may vary.